The following interest rate must be used to avoid any compliance issues for SMSF limited recourse borrowing arrangements with related parties.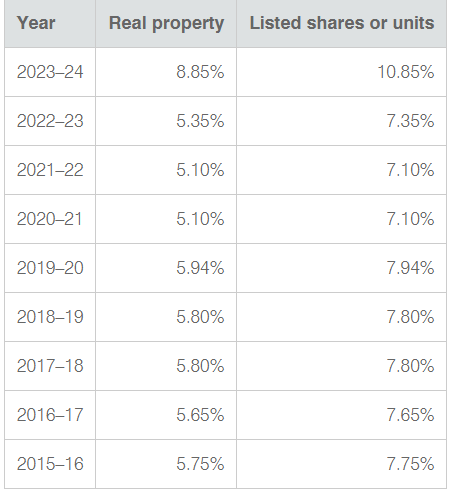 For example, if SMSF trustees to borrow from member to acquire a property in their SMSF in 2023/24 financial year, they should use 8.85% as the interest rate to calculate the principle and interest rate on monthly basis.
For iCare Super's clients, we will draft the deed of loan for trustee to ensure the LRBA meets SMSF audit requirements and PCG 2016/5.
Please note ATO publishes new interest rate every year, therefore the repayment amount will be adjusted if the interest rate is not fixed in the deed of loan.